8051
Click here for Reads51, Rigel's 8051 IDE, Assembler, C-complier, Editor, Linker/Locator, and Chip Simulator.

Rigel has two 8051 Internet boards, the Rita-51 and Rita-51J.

Visit a Rita-51J in our office.
We offer a small carrier board the
R-420SP, for the DS89C4xx which allows you to program the chip in-circuit.
The R-51PB is a complete system for programming the 87C5x and the 89C5x/89S5x chips.
See our entire 8051 product list.
ARM
The RA7SJ is a prototyping board for the Atmel AT91SAM7S processors.

"Programming and Interfacing the ARM using GNU and Eclispe" is our newest book.
Looking for books?
Rigel Press publishes 8051 and ARM books.
Need a fiber optic-RS232 converter? We offer a low-cost board, the RSF.


RIGEL CORPORATION manufactures embedded controllers for the 8051, ARM7, C166/C167, and ST10 processors.

A complete line of integrated hardware, software, and textbooks are available for embedded Ethernet, industrial control, evaluation, education, and research and development.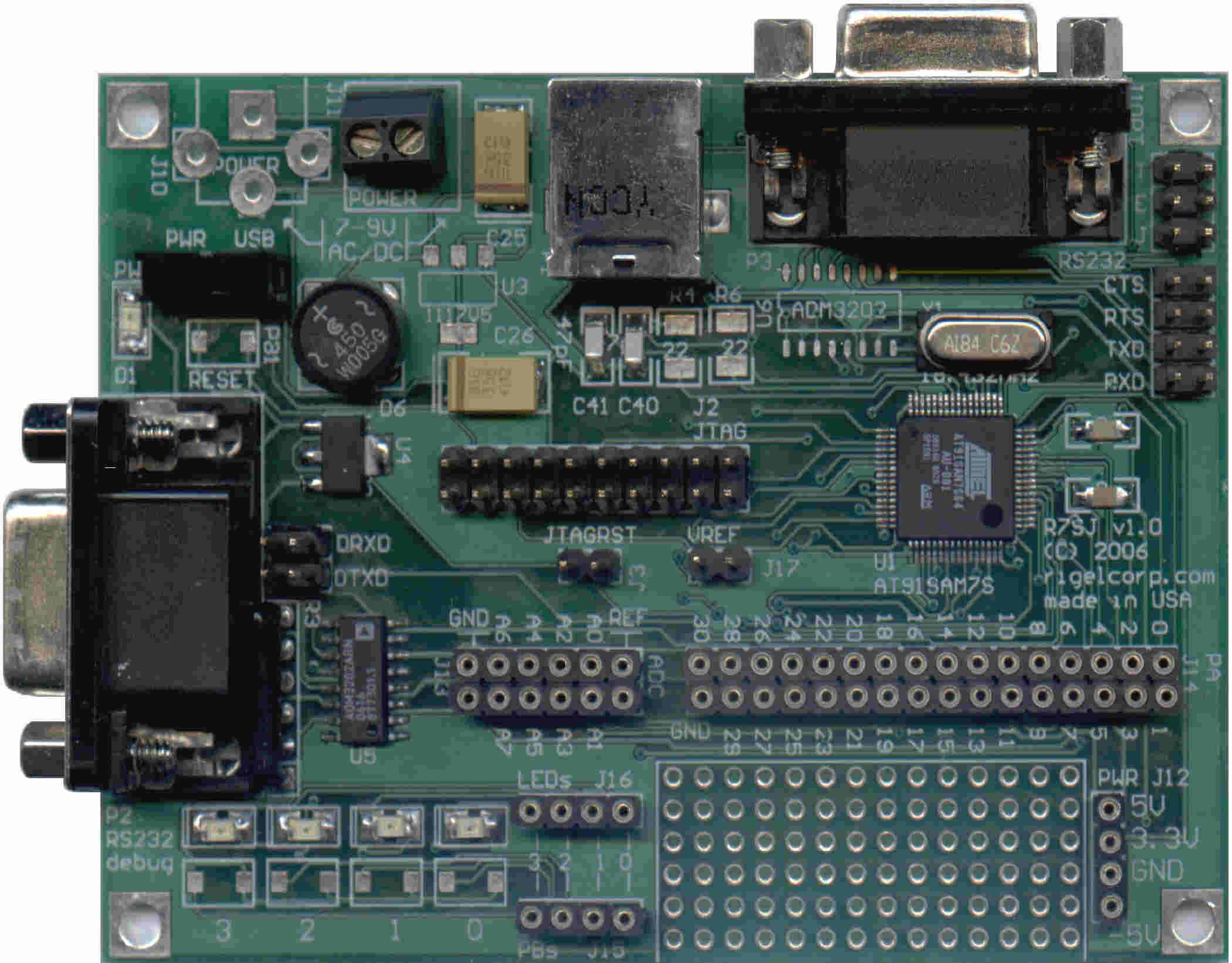 Rigel Corporation also provides professional hardware design, OEM manufacturing services, and industrial software development for the 8051, and ARM7.